Real-Time
Notifications
Real-time notifications can free you of excess monitors. Added AI assists you to respond to crucial moments, while our edge-to-cloud setup allows you to get notified remotely.
Step Away From Excessive Traditional Monitoring
Monitoring a wall of dozen TVs and split screens is limiting. And outdated too.
It's distracting, demands too much human input, and is generally unreliable. Counter-intuitively, with each stream added on a wall, the higher the chance of missing important moments.
Rather than sit and wait for an incident to occur, have peace of mind in knowing our detection mechanisms are actively securing the properties.
Real-time notifications can free you of excess monitors. Added AI assists you to respond to crucial moments, while our edge-to-cloud setup allows you to get notified remotely.
What's more, you can create and modify each notification, choose who sees it and where.

How real-time notifications work
Perks of having AI do the work for you
Traditional on-site monitoring requires you to use too many resources. On top of that, it doesn't succeed to…

Live notifications close the gap between "real-time" and "first one to know".

Notification triggers for key events decrease the need to have excess onsite security.

Instant notifications lessen the need to monitor too many screens.
Turn all cameras into smart
There is no need to switch from your current IP cameras. Vision works with what you have.

How Does Vision Help You to Stay Aware?
The analytical properties of NSoft Vision provide instant awareness and power. Both to on-site and to distributed staff.
Real-time notifications alert you whenever one of six key events occurs:

Appearance Detection
Appearance notifications are triggered by a person's appearance in front of a camera. A notification is possible based on body detection.
Crowd Detection
Triggered with people counting AI assistance per camera. Users can modify the number of people for which notification will be triggered.
Motion Detection
Activated upon body detection within a custom-created motion zone or a full camera frame. A notification is triggered by body appearance detection.
Body Temperature
In integration with human body thermal cameras, body temperature notifications alert you if anyone has elevated temperature.

Age & Gender
NSoft Vision can recognize the age and gender of each visitor in front of a camera. You can choose a certain age and gender threshold and set up notifications based on your needs.
Flag Detection
You can mark each known identity within the system with a custom-created flag. On top, you can get alerted upon the appearance of anyone attached with a flag.
Get Notified via Two Channels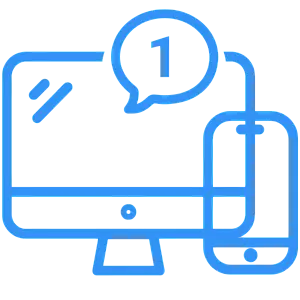 Push Notifications (Desktop + Mobile)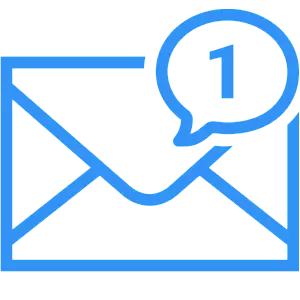 Mail Notifications
Advantage of NSoft Vision as Your VMS
NSoft Vision is a hybrid cloud video management solution. Thanks to such a system setup you are able to utilize notifications across distributed sites. But also:
Lower Bandwidth:

On-location video processing facilitates lower bandwidth requirements. Which is the reason notifications can pass through more quickly. Oppositely, a dedicated cloud instance supports remote system communication.
Keep the Cameras: NSoft Vision is flexible enough to use almost any known IP camera on the market. With ONVIF and RTSP stream support, you are able to keep your current IP infrastructure and still turn your regular camera into a smart one.
Artificial Intelligence: Our complex AI processing is possible due to non-restrictive cloud deployment. Most importantly, data can transition from the central infrastructure down to a Local VMS.
Variety of Notifications in a Few Simple Steps…
Step 1: Select a notification type (E.g. Flag notification)
Step 2: Select a flag you want to receive notifications for (E.g. VIP visitor)
Step 3: Specify locations and cameras (E.g. Retail locations, entrance cameras)
Step 4: Choose who receives notifications and where (E.g. Retail Managers; Email)

Key Supporting Features
Face Image Import:

The system allows you to import face images and recognize these identities upon appearance. A feature extra helpful if you already own a list of blacklisted identities or known criminals.
User Management:

Robust management of users and permissions allows you to set rules down to a user level. Not only you can pick and choose who gets notified, but you can modify what each user sees within the interface.
Last Seen On:

View the list of all cameras where known identity appeared in the last period. After receiving notification, this is what enables you to see all places where suspicious activity occurred.