Land-based

Betting
Bringing data to your bet shops

NSoft Vision is Built for Bet Shops
NSoft is a known award-winning software solution provider with over 10 years of experience in the betting and gaming industry. One of the widespread business branches resulted in the development of NSoft Vision, an AI video management system. It was first used in betting and in the past three years, we received valuable feedback from operators who helped shape the product with clear use cases for retail betting. This is why Vision offers a lot you could look forward to.
Detect Known Vandals and Blacklisted Players
The system allows you to recognize visitors upon appearance. You can use advanced options to pick any visitor and label him with custom flags based on suspicious or harmful behavior. You can choose to import blacklisted punters in bulk or individually and prevent possible incidents or money laundering.

Use custom flags for suspicious or dangerous visitors
Bulk Identity import (import facial images)
Track vandals or blacklisted players across locations (scale on a number of locations)
Instant notifications (centrally and on the location)
Act Responsibly by Preventing Underage Betting
Protection of the well-being of the players is of crucial importance to betting regulators in Europe, and no one wants underaged punters in a betting shop. NSoft Vision's age recognition model successfully operates in a dynamic betting environment. Industry-standard prediction allows you to detect, identify, and alert upon minor activity.

Industry-standard age prediction within +/-5 years deviation from real age
Instant age detection upon entrance
Detect underage players from regular IP cameras
Get instant notifications centrally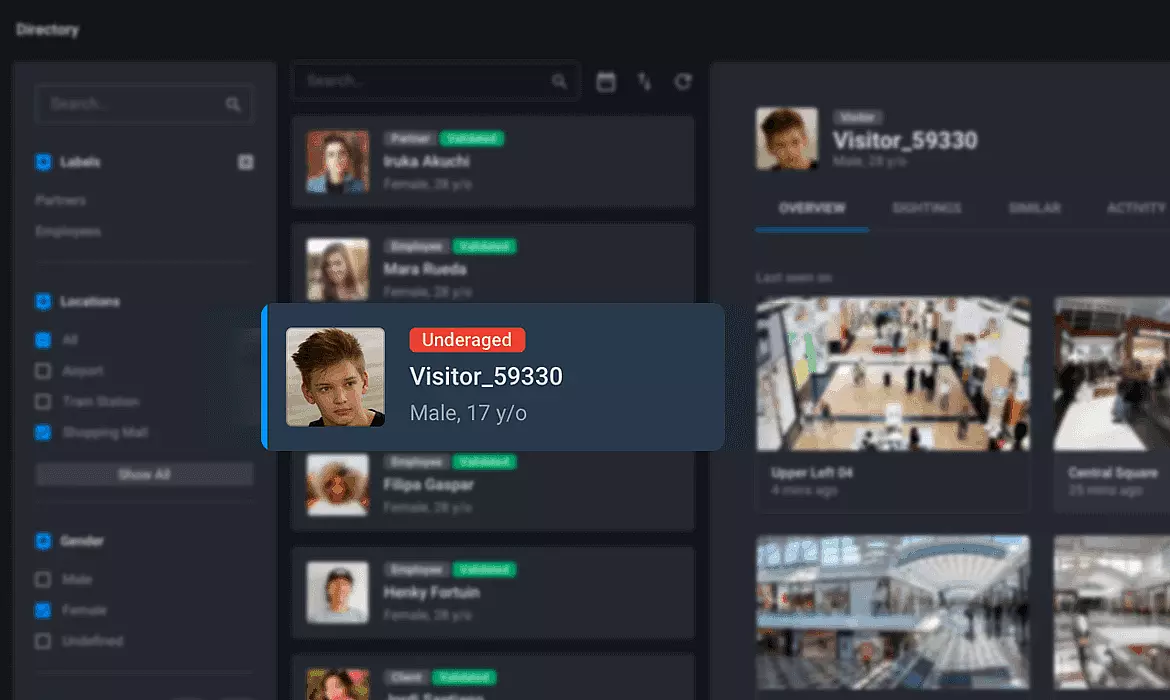 Integration with Admin panel
Betting Admin Platform
As NSoft's clients started to introduce Vision as a video management solution, centralizing the data became even more attractive. Data collected in Vision brings deep visitor demographic insights and understanding of traffic trends, rush hours, visitors' age and gender, and the volume of new or returning customers. NSoft's Seven admin platform is the first platform in the market to have advanced video analytics data integrated.
Hybrid-cloud infrastructure allows remote data views, historic data view and live reporting with the current number of visitors on all locations. The admin can pull the security footage based on the ticket time stamps, or to adjust loyalty programs and bonuses.

Google Analytics-like Data In Your Bet Shop
NSoft Vision's mission is to turn your physical bet shop into an online one in terms of analytics. We bring powerful, visually appealing analytics to help you understand your visitors' behaviour.

Preview traffic numbers, new and returning customers, and age and gender distribution
Remote view with grouping options for cameras and locations
Retail heatmaps to understand hot zones where your visitors are most attracted
Watch Your Visitor Traffic Numbers In Real-Time
Efficient business operations depend on the ability to read the data as it's being collected. Real-time reports show the current number of people in front of a single or selected group of cameras or locations. A map view allows you to see the visitor numbers displayed geographically.

People count data is refreshed every 5 seconds
People counting works without face recognition
Map view with a displayed number of people on each location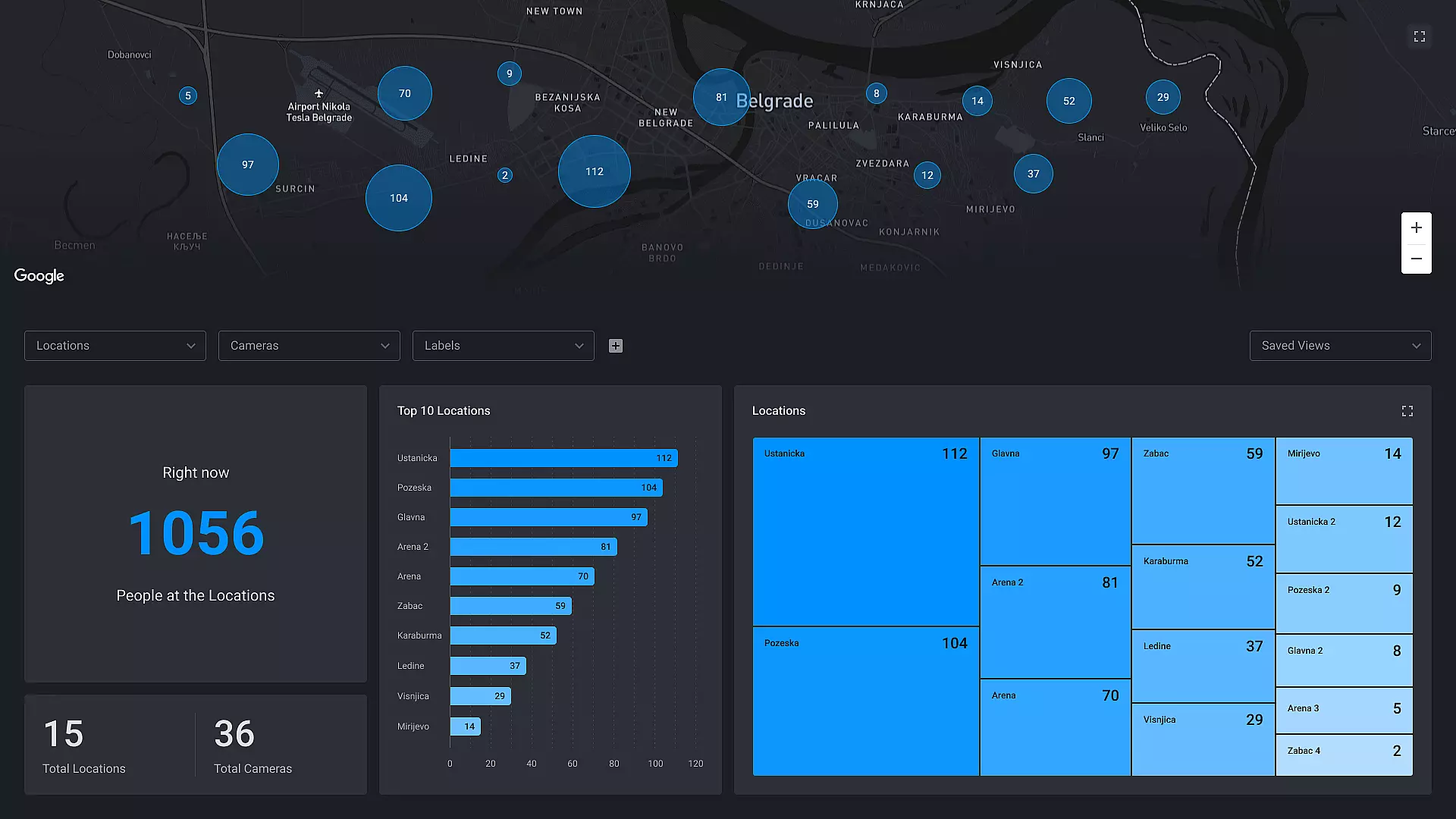 If Anything Ever Goes Wrong...
...you have a support team you're used to
If you're NSoft's customer then you are already familiar with the support team. The same professionalism is translated here. We've built our business model around making sure our customers get our full support within minutes.
24/7 Expertise & Support

Flexibility

Experience