AI Video Management for
Casino
Keeping the casino areas safe and free of potential threats is challenging. Quick collection of evidence and the ability to react instantly is therefore crucial. Vision enables prevention of suspicious activities.
See it. Find it. Inspect it.
Theft and vandalism in the casino industry are prevalent. Keeping the diverse casino areas safe and free of potential threats is challenging. Quick collection of evidence and the ability to react instantly is therefore crucial. This is where NSoft Vision might be of help.
You can keep an eye on live video or go back in time with robust playback options. You can find out what happened previously linked with just the right data to inspect fast. Get notified instantly, search the timeline by timestamps and identities, and act quickly with instant accurate visual evidence.
Test the software free of charge for a full month.

Two highly risky areas
Your Eyes On Four

Key Areas
The casino industry has huge demands in terms of player onboarding and safety. With NSoft Vision, you can undertake surveillance at all angles, providing you with the necessary analytics to safeguard entrances and different casino areas.

For Player Registration & Onboarding
Assist In Player Registration & Enable Smooth Automatic Onboarding.
Player Registration

Vision makes player registration more efficient. With its on-spot face recognition, it can collect images of the player's face while you're collecting necessary personal information. The interface lets you import facial images as well to enable accurate future recognition.

Player Onboarding

Vision helps onboard registered players. Face capture verifies registered players at a glance with no need for identity card inspection. Registered players have their statuses shown through an interface. In case the player is not registered, the corresponding status will appear to your staff on location.

For VIP or Blacklisted Player Inspection
Identify Known Blacklisted Players & VIP Guests
Blacklisted Players

Vision allows you to import profile images in bulk or individually. Identities from photographs are further recognized on the spot, while your staff and central monitoring station are alerted. This allows you to react to any potential incidents fast.

VIP Guests

Vision can flag your VIP customers based on their tier level and know the moment they enter any casino location. Make sure your customers have the best experience by applying for loyalty programs and wishing them a warm welcome to your casino.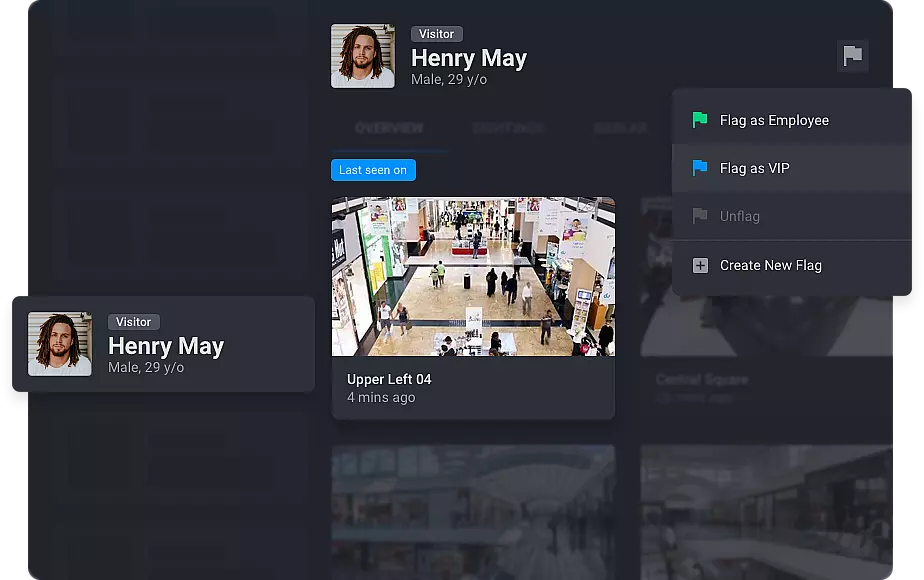 Player Analytics Data in Slot Area
Third-party slot machines can be seamlessly integrated with factory-made mini cameras. These IP devices can be centrally connected to an NSoft Vision system. With the boost AI technology, you can protect assets and stay aware of players' activities on slot machines. Regular IP cameras in the slot areas can be used to count the number of people. VMS shows traffic trends, current occupation, and more on multiple locations simultaneously.

On-machine player identification

People counting in the slot area

Player activity tracking
Protect Assets and Keep Your Valuables Safe
NSoft Vision is a state-of-the-art video management system that helps to monitor who comes into and out of money areas. Our software can be easily integrated with any access control system for extra safety properties. In addition to staff ID scans, the system can verify if there is a match between the face and person on ID. No more guessing who has access and no more guessing if they're really staff or not.
High accuracy identification in a controlled environment

Age and gender verification

Staff flagging and notifications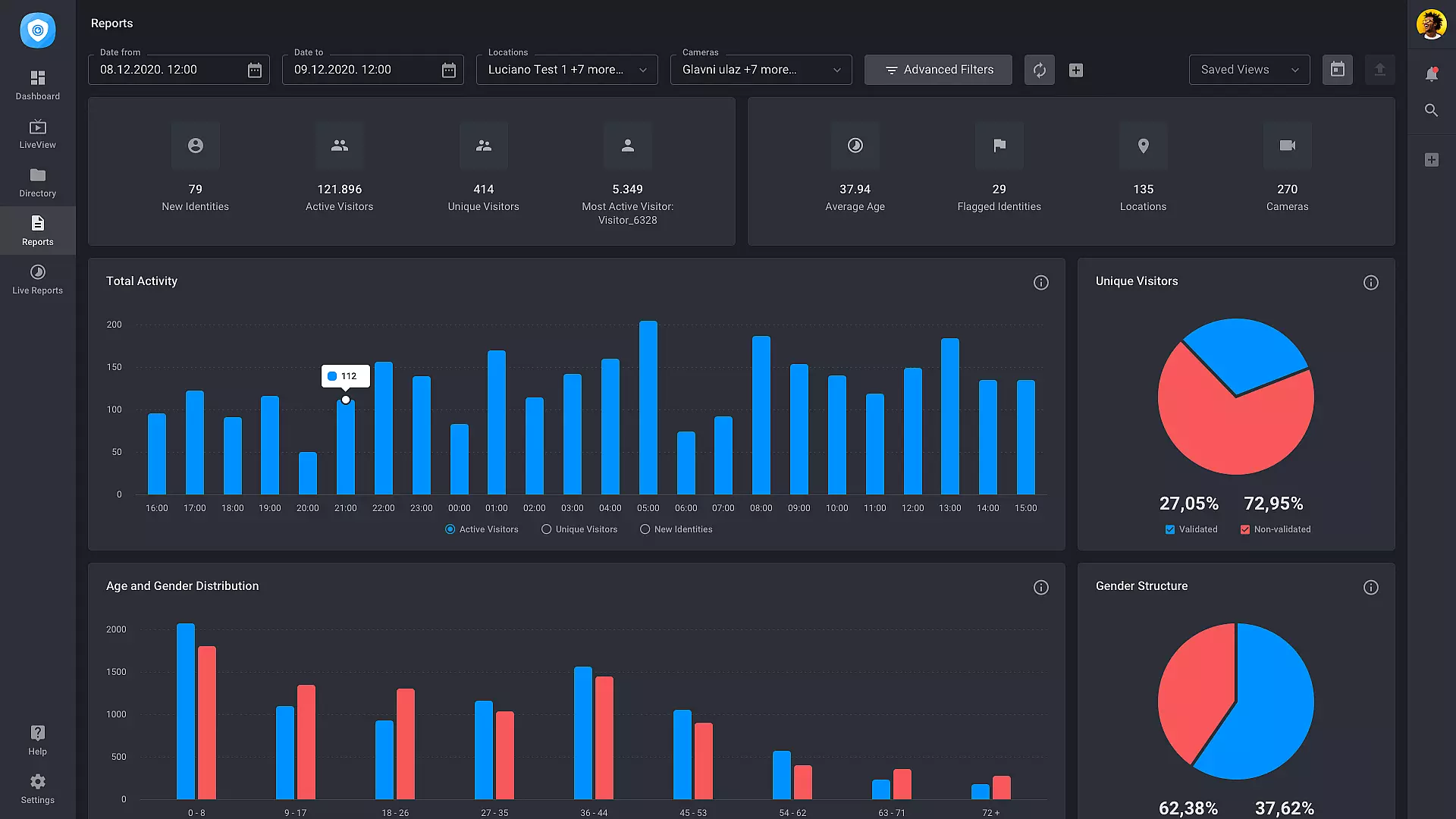 SYSTEM ADVANTAGES
NSoft Vision Is Your Go-to VMS

1. Full Support For On-site System Installation
Trained staff, technical support, camera integration-ready system
2. Flexible Video Retention
Keep the video stored for 7, 14, 30, or more days.
3. Cost-Efficient Solution
Vision VMS works with any IP camera on the market
4. Flexible System Setup
Choose between self-hosted setup (full local) or hybrid-cloud (cloud data centralization)

Optimize Your Casino For Customer Experience
NSoft Vision's casino heatmap technology allows game rooms to take advantage of game-changing insights.
Heatmaps provide detailed information about traffic flow, volumes, areas of interest, time spent, and more.
With NSoft Vision, you can identify the best spots for video terminals, slot machines, the most frequented restaurant, or any other customer hotspots!
... If Anything Ever Goes Wrong?

NSoft has an excellent, 24/7 available, trained customer support team. We respond within minutes and help you with any possible problems.
We've built our business model around making sure you get the best technical support possible.

Contact us